Jerusalem Ministry
Fundraiser
Donations to this project are not tax-deductible
About This Project
2017년 10월21일 토요일에 참나무프젝트는 국내 소외계층아동들을 위한 마라톤대회와 함께 파트너로 참여해 보육원에서 자란 학생들을 위한 장학금마련 행사를 진행중입니다. 국내 보육원에서 자란 학생들은 고등학교를 졸업 후 자립해 재정적으로, 정서적으로 많은 어려움을 겪고 있습니다. 특히, 대학에 진학한 학생들은 일과 학업을 병행하느라 이중고를 겪습니다. 스트레스와 정서적 고립은 상당수의 학생들이 우울증을 경험하고 재정적 어려움은 결국 성매매, 폭력조직에 빠지거나 심지어는 자살에까지 이르게 합니다. 참나무프로젝트는 보육원에서 자라 대학에 진학하는 학생들에게 생활비 장학금 뿐 아니라 멘토링 프로그램을 통해 정서적 후원과 성공적 삶을 위한 길잡이가 되어주는 장학제도입니다. 참나무프로젝트에 대해 더 알고싶으신 분은 저희 홈페이지를 방문해 주십시오. www.oaktreeproject.co.kr
프로젝트에 기부하고자 하시는 분은 오른쪽에 "기부하기" 버튼을 클릭해주세요.
마라톤대회에 참여하고 싶으신 분은 5Km, 10Km, 하프 중 선택하셔서 등록하시면 됩니다. 참가비는 33,000원이고 등록 마감일은 2017년 10월 12일입니다. 모든 참가자에게는 무료 티셔츠가 제공됩니다. 참가비는 전액 참나무프로젝트의 장학금 기금으로 쓰입니다.
마라톤 등록은 여기서 해주십시오: http://bit.do/otr2017
더 많은 정보를 원하시면 oaktreerun@gmail.com 로 이메일 해주시기 바랍니다.
장소
잠실 청소년 광장 (서울)
Project Owner
Jerusalem Ministry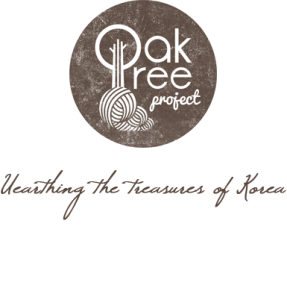 Oak Tree Project is under the umbrella of Jerusalem Ministry, a registered non-profit organization serving different children homes in Seoul.